Welcome to our online catalogue, we trust after your visit you will favor us with your business. Aside from factory direct pricing, we believe you will appreciate our innovative design, industry leading quality, and professional courteous service.
Our focus is on the creation, development, and production of custom corporate gifts, awards, logo & commemorative merchandise in a multitude of products.
We produce everything from custom lapel pins, embroidered patches, souvenirs to world class event medals with spectacular 3 dimensional detail in a high relief image. If you have an event we can help. We understand your reputation, and ours is on the line with each project.
If you do not see an item, please ask as we can't show everything we do, if it can be imprinted, we can do it.
We trust the images on the following pages will not only help guide you in what can be done, but convince you to give us a try.
Email us with Questions
A word about price:
How many times have you see "Low Price Guarantee"? What does this mean? Does it mean that this cost is a low cost unless, YOU find a lower cost? It will take your time to find this lower cost, and actually get this price protection.
At Sun, we have done our home work. We will not cut corners. Our clients continue to return to us for our consistent high quality. Within this quality, you will find our costs very difficult to beat. Nothing magical, it's simply our business model!!

14K Gold Nugget
We do high quality precious metal Castings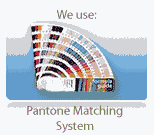 Team Trading Pins
a Specialty